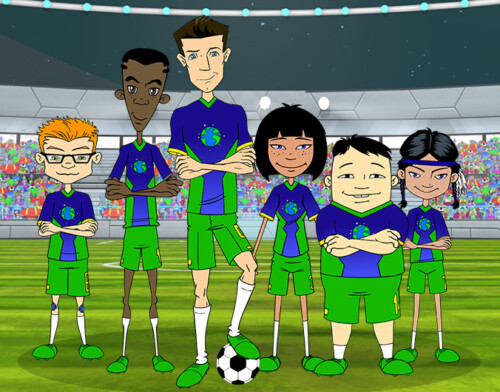 Synopsis
Many light years away, in outer space, the artificial asteroid SPACEBALL hosts the seat of the Interstellar Football Federation.
It turns out that football is extremely popular not only on Earth, but also in the entire (even most distant) space. For millions of years every year the Galactic League Championships take place there, with the most developed civilizations calling up their teams to compete for the win.
On Earth, of course, no one has a clue about the existence of interstellar football. Nobody, except for Robert Lewandowski and four kids who together create the Earth Representation.
Robert Lewandowski - the star
Robert Lewandowski, the FC Bayern Munchen striker, UEFA / FIFA 2020 Best Men's Football Player, is the Capitan of the Earth's representation in "Space Kicks" – The animated series. 2020 FIFA Best Men's Player, UEFA Player of the Year for 2019/20, 2019/20 UEFA Champions League Cup Winner and top scorer (most goals shot), top scorer in UEFA Europa League, top scorer in Bundesliga (34 goals shot)… and this is only last season. If you want to learn more about Robert, google "5 goals in 9 minutes" or "Bundesliga goal record".
Apart from football "Space Kicks" is about fair play, respect and team spirit – this is what Robert Lewandowski stands for as well. Success earned through hard work and through upholding good values despite hardships make Robert a perfect protagonist that children can look up to.
Family

2D animation

Season 1 / 26 x 12 minutes

Season 2 - in production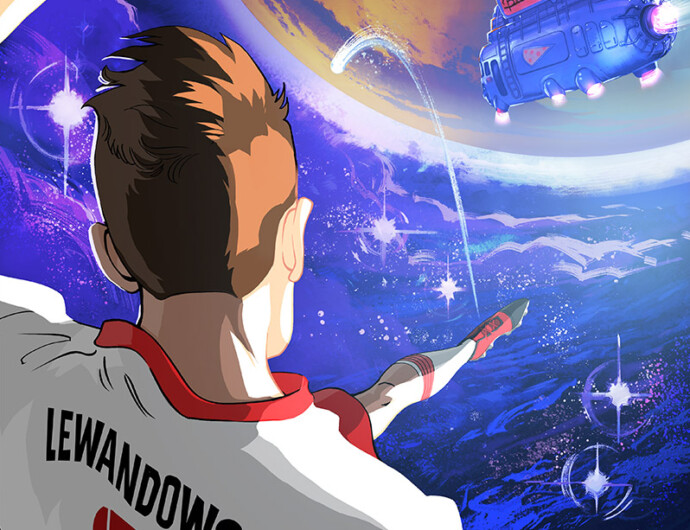 A Polish Film Institute Co-financed Production

The production of an audiovisual work is carried out with a special-purpose subsidy from the state budget for the support of audiovisual production.