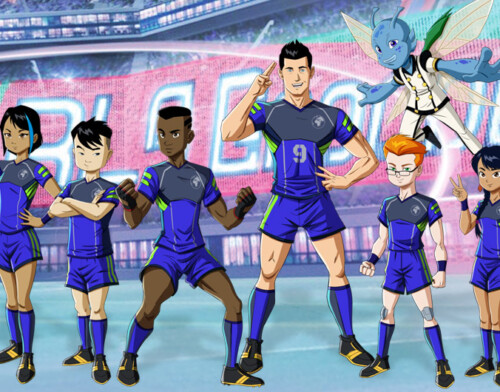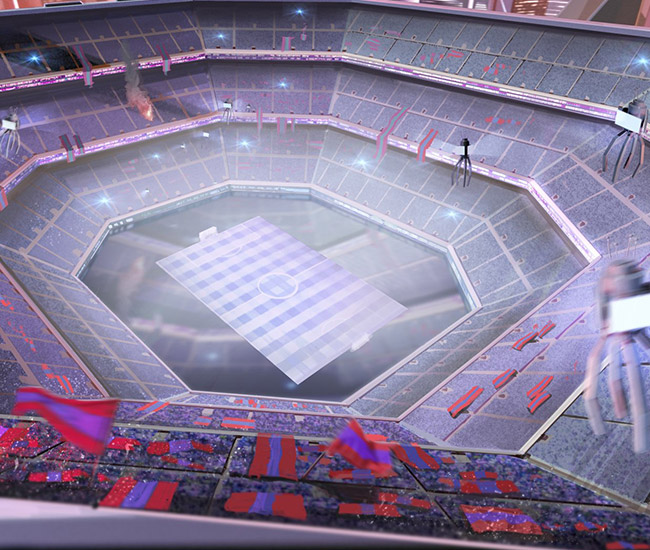 Synopsis
A video from the Robert Lewandowski's fan page is launched on a phone screen. This is a live-action scene, not a cartoon. The "real" Robert introduces himself and talks about the ball trick he is about to show. He tosses the ball, juggles it spectacularly and suddenly the ball hovers in the air as if it didn't obey gravity. Suddenly, everything turns into an animation and the ball changes into Roby the robot known from the series. It turns out that Robert is once again needed on Spaceball – the artificial galactic football asteroid, home of the
Galactic Football League.
Spaceball's reactor is worn out. The reactor can be repaired with one and only part that can be found on Earth and acquiring it is connected with the winning a football game. The problem is that the match is supposed to take place in the past, to be precise: five thousand years ago, in China.
A young teenage alien Vesper joins the Earth team to help Spaceball and fulfill his dream of playing football. However, his father is strongly opposed to this and would rather see Vesper taking over the family business – a space stadium bistro van. Vesper is torn between love of his father, realizing his dream and helping the Galactic League.
Robert Lewandowski - the star
Robert Lewandowski, the FC Bayern Munchen striker, UEFA / FIFA 2020 Best Men's Football Player, is the Capitan of the Earth's representation in "Space Kicks" – The animated series. 2020 FIFA Best Men's Player, UEFA Player of the Year for 2019/20, 2019/20 UEFA Champions League Cup Winner and top scorer (most goals shot), top scorer in UEFA Europa League, top scorer in Bundesliga (34 goals shot)… and this is only last season. If you want to learn more about Robert, google "5 goals in 9 minutes" or "Bundesliga goal record".
Apart from football "Space Kicks" is about fair play, respect and team spirit – this is what Robert Lewandowski stands for as well. Success earned through hard work and through upholding good values despite hardships make Robert a perfect protagonist that children can look up to.
Family

3D animation

90 minutes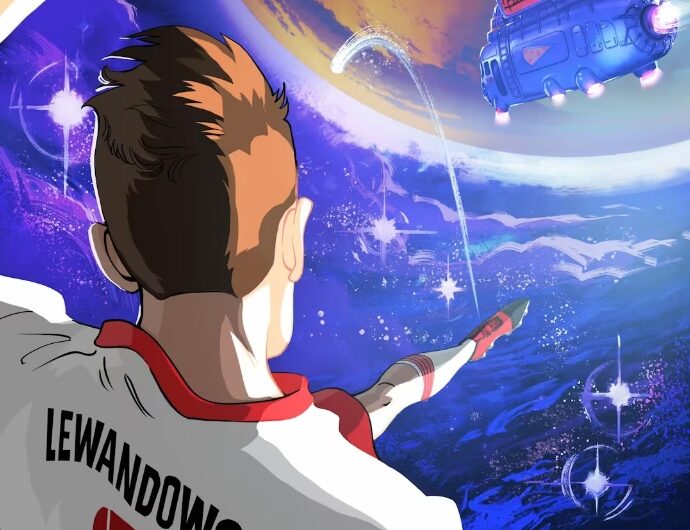 A Polish Film Institute Co-financed Production

The production of an audiovisual work is carried out with a special-purpose subsidy from the state budget for the support of audiovisual production.